June 9, 2022
Posted by:

admin

Category:

Software development
Reviewers highlighted prebuilt integration flows, smooth integration with third-party software solutions, and flexibility. Built as a single, comprehensive integration platform, SAP Integration Suite empowers you to integrate and automate processes with speed and confidence across SAP and third-party landscapes. Enterprise application integration, or EAI, is the backbone of your business. It helps make up the daily business workflows that keep your company running smoothly. Through our integration platform you can handle all your EAI needs in one location.
Businesses who have two or more SaaS solutions running core business functions but are yet to integrate those services can find the solution in cloud-based integration.
However, in some organizations, the arrival of these diverse resources and services has created IT silos as administrators struggle to manage and maintain each different cloud resource or data set.
Its one-of-a-kind ETL architecture boosts data transformation productivity while lowering maintenance costs.
In his free time, he loves to run outside, watch soccer (er…football) matches, and explore local restaurants.
It is a hybrid integration platform including graphical and command-line tools, integration runtimes, and analytics, as well as many deployment options.
We enable them to uncover new insights that deliver gains in better, faster decision making to drive growth, efficiency, innovation and competitive advantage. Support load levelling and protect line-of-business systems while scaling to meet growing, or peaks of, demand when elastic cloud integration examples ecommerce needs to integrate with non-elastic accounting systems. Integration consultancy and engineering in support of strategic digital transformation programmes. Taking advantage of the cloud doesn't have to mean a wholesale migration to a brand new set of technologies.
Application Integration
You can configure your applications in only a couple of hours一just drag and drop the connectors to create the integration. When it comes to choosing a cloud integration solution, first think about the type of integration you need一for instance, cloud-to-cloud or cloud-to-on-premises (and what kind of on-premises). The problem with ETL is it's often a source of latency and complexity, especially if your business works with large volumes of data.
With the right integration tools and design, proper task automation, and comprehensive reporting options, your existing resources can make a much bigger impact. With cloud integration, you can combine data and applications quickly and easily with automation without the need for costly handwritten code. Cloud applications left unchecked and unmonitored come with significant costs over time, especially if they're continually collecting or using data. Cloud integration makes it possible for businesses to see what's running on their network and evaluate how often applications are used, allowing them to better manage and monitor overall technology costs.
On-Premise Integrations
It might not be very realistic to have all our meetings as 'come when you're ready', but actually, a lot of our interactions can be. Push your market base, expand product lines, launch new brands or respond to changing customer needs. With the assistance of a GUI wizard, users can alter, normalize, and denormalize their data. For ETL tasks, IRI Voracity creates thorough reports that allow users to trace all activity and log all problems.
Matters.Cloud launches email filing and time capture Outlook … – Legal IT Insider
Matters.Cloud launches email filing and time capture Outlook ….
Posted: Wed, 14 Jun 2023 05:52:55 GMT [source]
Duplicate data can also harm revenue if a vendor receives the wrong invoice or you send a customer the same marketing content over and over . Number8's onshore office is located in Louisville, Kentucky where our Account and Relationship Managers work hard to provide all of our clients with exceptional customer service. We also have consultant offices located in Escazú, Costa Rica and San Pedro Sula, Honduras that give us a strong local presence allowing for top-level recruitment, technical training and low employee turnover. Provide your information to talk with a number8 Relationship Manager about your development needs today and feel what it's like to be listened to before being sold a solution.
Ready to Get On the Cloud?
Perhaps the most common form of cloud integration is data integration, which aims to share or synchronize data between data stores. Another important type of cloud integration is application integration, where two or more applications can share states, requests, commands and other mechanisms to implement businesses processes. Trusted by over 8,000 brands, Dell Boomi lets you fuse all your digital platforms into one. By uniting all your data, applications, and processes, Boomi essentially stores all of your technology systems and assets in one place. With Boomi, you can also manage your APIs, maintain the quality of your data, build workflows with minimal coding knowledge, and develop applications. Cloud integration essentially shifts the paradigm for building owners, as it merges physical and digital infrastructure.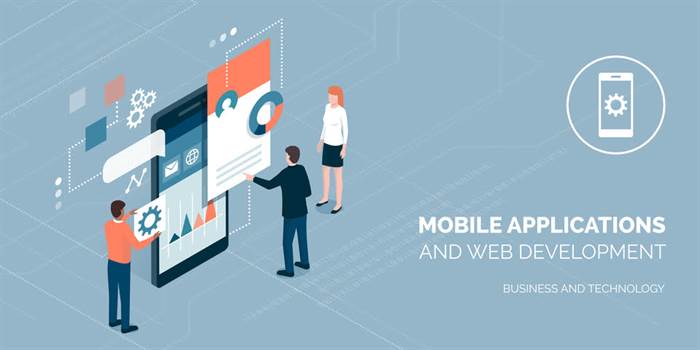 You can also manage business identifiers that track fields in messages and manage errors by integrations, connections, or specific integration instances. The first thing to consider is whether your network and server speeds are enough to support cloud integration. It also has large data requirements, so you need to ensure your systems can handle it.
A crowded market
According to an IDG survey, enterprise data volumes are increasing by 63% on average, with 90% of the surveyed companies using cloud data warehouses for data storage. With this increase in volume, businesses need to consolidate, clean and transform their cloud data faster to get valuable business insights. Cloud data integration products can help streamline and accelerate the cloud-to-on-premise or cloud-to-cloud integration process using automation, allowing businesses to free up their time and resources. SaaS gives you the speed and efficiency expected from cloud integration platforms .
Once connected, you can implement a data flow where any time a new lead gets added to the marketing automation platform, it also gets added in the CRM (assuming it didn't exist already). This enables support reps to become aware of relevant issues quickly and move forward in resolving them as soon as possible. Enterprise application integration is critical for driving change for adopting application modernization, cloud computing or business process modernization.
What is a Cloud Integration Platform?
It includes graphical user interface features for a more efficient and enjoyable user experience. Zigiwave is an ITSM, Management, DevOps, Cloud, and CRM data integration solution. Its No-code UI for simple integrations allows you to automate your workflow in only a few clicks. Users can map objects of any level with the help of its extensive integration features.
犀利士
FetJpdhtqcHcCo5kEY5hAT4xJGRgdtXxwg1NYdX6MZv2m7mzPgyXllDrZ8+BkEHmlQ86SAR5xXI8U31fGLht86g6m0AN1ncEneB1XY8J2FDBrd1g2u2o4kv0jYgDaT03WfrnWnDPTMMWriVqzTFpiXdl1kRr5PjsNzGsBLiNrygHE4UAocxhXPtrn3jc5wR13o1m1aH6R2jolziTESm27vxBVIhvpCFo6txLj7oT78KCggkFI+E10jqe2MT7Y88LFDucxhtRjNyGW3PGPaE78DPLsJAJABI7RAU2/VVteubLvB6y3llhw9wvNoiRFyECE2sZQVKAKpPWN8yMAg4wMnjrq2pXlB9vWEtcCCOw7rs7W5qWddlxRMOaQRpOo7DouUdAWN/R+tLNqebx44CymLZLRIcYb18lKnEpPYD3NyrpxjjpwzvV1tkzUvF7hRbWLTIXLbRB1nGmLecLK2gCpxLWxIS6snAJJAGQMg7K9x79a4ttuMfhDZZKVvu98I6GYpLLRQA0AsqBz1iskpQvxUK5AkVkaUMu+zmG7rwTtVuhLelsPyguM4GFMvOtDKSlKlburQoFII907fFyqvwjA7HAqTqNizK1xk6k67c1PxfG7zHKjat64EtECABpvyAVlMPsSmG5MZ5DrLqAttxCgpK0kZBBHIgjz17K8JSlCQhCQlKRgADAA+CvNW6qVwt90U8paX/AK8r92xXINqusqzyHJMTbvdjvRlbs+9cQUK7COeFcvlxX1V4gW23XDUDouECPJDaUbeuaSvblIzjI5dlapjir0cbTfW9CXi6aVh3aFb0PyjJYZaZaUAgdWp1YCC6d+dgJICVZxivRuHeLHWVg2wZbOqZJJIPIknaD1hea8ScINvsQdiFS6bSzloAI5gAb5hO0rglPSM1rISY1wjW5TT8hl6S6ht4vL6pwrR4xd5lOQE55jq28EbQa1WruMl61RLun/w2KxCuFweuCGete6xpxe8busDgJOxe3B8XCU+LX0g++P0Z/wCmHDv9ah+2n3x+jP8A0w4d/rUP21OZxRTpuzsw5wPefl7FAfwrVqNyPxJpHcPm7V88ZPSK1lLedkPWWwlxxzrUK6l/LB5EdUetyjBSFJx7xXjJ2nnVdX27ydQXu4X6ahtEi5SnZjyWwQgLcWVqCcknGScZJPymvqPeOLfRjstrk3V3UuhpKIrZcUzEXFeeWB5kNp5qPyDnWtlOcNtaJjam0hDss+1To6HGH2IiADy5gpKQUqHYUqAIPIgGs28Ysw9vpRYOYDpMkDu1asH8FPxF3oTfteRrEAnv0coTwA/7G9KfkP8A/NVWBWtul0tOl7YH30dUwlSWmWI7RUtxaj4rbaEjKlE9gAr2ItfFyUgSofDiK2wsbkNzL021Ix/4kJQpKT8m758V5heV/pVxUrgRmcTHeZXqdnb/AES2p0CZytAnrAhZ1bLTfl2F9MKjVsvqZs6XZ51vlWu6wCO6YMtIS4kHsWkglK0HzKSSKkum/LsL6YVHUlWpSlKIlKUoiUpSiJSlKIlKUoiVWesfwjl/m/3aasyqz1j+Ecv83+7TRFpeF0FqTc9W8RZsB+5SrQ+7arbFZSlTiG2mkOOBoKIHWOrXjJI96kZxVY33jWY2snITupxAgPODJfnNgtOKb3KQXQogKSsqGErwCMDsxViaM1ZD4bamucHUcgRrBqOSmZHnLGGokzYlDiHl9iErCEFKjyyFA47TG4/AvvHrGXra1ainQ4UpC3H3G7k0lCngtRQnJVnqfeqUN4JPmG0Cud4iw67xJtu20qOZkqNc7KYJaAZB1EgmJH5wYhXODV7S3NY3YBlhDZE/aJHQGDEx26SN1LOKMO3WfWWmtYWXqS3qdS7bOWyoFEkBlTsd4Y5FQ2KTu86VfIMSDRbbb17DTraVoWysKSoZBGOwioTdrvbtdapgOaeaKtOaadkvtSkqPVTLg7lKyyD2soCl4WORUs7eScmcaH8vI+iX9VdEqZTK16X03ZIKLZZ7Bb4URorU2wxGQhtBUoqVhIGBlSieXw1l97bd8QjeqT7KyaVmaj3GSTKwbTY0QAIWN3tt3xCN6pPsrEkaW01LuUO8SrBb3Z1vCxEkLjIU4xvxvKCRlJISASOeK2lKCo9uoJQ02O0ICp+b/wA4/wDSq+s1XnTg6Gs/pRWmxX7Q+s29La50qiWxbpklsrjSIslvY8w5tBU2TyKXEhRT4w2nIKbEmDMx8D+dV9dTXu/XvomN/l9usFmuKOif9zr4tcPOIds190juKFk1TH05cF3mz2S2ByQwm5EuqRKW6800pBQuQ84EITgrKFE+KBU76VXQj1nxJ4jz+NfAjVliserb7ZWLFfYl9EgQ5rTEqPIYfbej+6sPJVFZBKQQoNpGE5UVdOd3699Exv8AL7dO79e+iY3+X26IuYOh70F9Q8FdcOcYOL2obDcdWswn4Fth6dS+IERL7hXIeW5I91edXhIHJCUDeMKJBTWvSB+5tcZpnGPVfF3oq8XbRpB3Xb4lXqJcVvxnW3zIRJdLMplp1wIXIaQ6UAI55SSUgJrunu/XvomN/l9und+vfRMb/L7dEXPnQw6EKOjnC1fqniPqC3ar19r9SherhDiBiOywoqUthjxUnataitaglAUUo8UbATyVrX7j9x1turJls4Ncd7XD0DJmvyGItynTY8mI2/hK0FpltTTy+qShBXub6wITkJGAPpx3fr30TG/y+3Tu/XvomN/l9uiKmeHnBTh90Nui0jQfWqnQreVTr3cEwVLXcZjhHWvLaTuwNqUIGeSUNoBPImtJYOJ/DiRYrdIt1ivMWI7EZWww3pacpLTZQClALbCkEAYGUKKeXIkYNXbqKdqhduLN4gMsx3FpTuTjO7tA5KPwGoq000w0hhhtDbbaQhCEABKUgYAAHYBUyjWt2Uiyo1xMzIcAI7sp17VCrUbh9UPpuaBEQWkme/MNOz/ohD/E/h7GZckyYd5aaaSVuOL0rcUpQkDJJJj4AA89SyEm03GGxcIbDDkeS0l5pYaA3IUMg4IzzBFa7X/4B6k/8omfuV1+9DfgVYP/ACuL+6TWyq2kbcVqQcDmjVwPKeTQtdF9YXJo1i0jLOjSOcc3FZ02yWa5RXYM+1RJEZ9Ox1pxlKkLT5woEYIPnB5GrM4dxo8PTiYsRhthlp1SUNtpCUpSAMAAcgKgFTDSsq9MWoiDEirZ61XjOu7TuwOVQS9xGUnRTwxoOYDVTalaDvlqX4jbv1infLUvxG3frFYrJb+laEXHUxOBAtxP5RXjvlqX4jbv1iiLf0rQd8tS/Ebd+sU75am+I279YoiiutPwhf8A6qP2RUqtemdOvqt2o3rHBXdEW1EMTFMJL3UK2KLZVjJTuSk4+EVDNSPS3rw+qc0ht4bUqShWQPFGOfzVYtl8jwPyZr9gVk17mfdMLFzGv+8JXs72274hG9Un2U72274hG9Un2Vk0pmd1TK3otbctNaevMF613WyQZcSQnY8w6wlSHE596oEYIPnB5Hz1B9YsMRbx3PGZbZabZQlCG0hKUjHYAOQqyqrnXHl5f0SPqoXuIyk6IGNBzAaqEQbQb1qrUdyXIcQ7prTSl2/YopLUmUH0l9JHMLSljAI5jefPWpt964mtWa22O2awiSbY71zj95uUlbiJ2eqIDD/djT6Q2FKChtTzI2lQzjOus2+6TvLmr7C9ISiTbnLZPEdgPOspOVMykNnk4ppZJKD2pUr5jrtI2K9yrDbr0x0m4US3Q0qXIiliCCCN3VhbywXGNviZQewJ2kDJAh1mltVtZocT92AREEj7RBImI5SYJgGVKpODmOpEgDeSNdAdAQCRM90xJ0Xoi3nUuqdG2riFqt6E5drVqVm1R3I0VTKjCkhtDjLhLi+swtwKB5EbADk7lGydN+XYX0wqt7DddVaviWqz3TUa73abPNXcX7kuG2wmVKBUG2merAStpBUVleCCrABIHKyNN+XYX0wrbQY+nSayo7M4AAmIk8zA0E7wtdVzX1HOY3KCTA3gdNddO1WpSlK2rWlKUoiUpSiJSlKIlKUoiVWesfwjl/m/3aasyqz1j+Ecv83+7TRFo3mWpDSmX2kONrGFIWkFKh8BB7aijejOGXfQxm7PZlS08+48pKU/L1Gdo/RrKeaRqaTepl1Xck6V0t1bdwZt6wh+5Sl7T1AXuSUoSlaCrCkklWMjHOPI4x9F+VGbs6ODlx6taglAFnipVknl44e3D581Cu8Ss7Aht1VawnbMQJ7pU60wy8vwXWtJzwN8oJjvhWGhCG0BttCUJSMBKRgAVIdD+XkfRL+qoC3Gc0pdbTEYmypOndVRDOshmr3yoq9gcVFcVk7khs7kqJJ5KBJwCZ9ofy8j6Jf1VNUFWNSlKIlKUoiqGV/zz30yv2qnWttRaj0+3ak6Y0qL9JuM5UZxoyzHDLSYzzxXv2KTkllLaQrakqcTlQ88ElnE14/A6r66nPh/Zvi0z9BP2qItPdeLsSzxUSZGitVuqefYjtoj2xTp3PLCG9+0nYnO4qUfFSEHJyUBWUxxDlXZLDlh0tcdndMhiUq6x34BbDK20q6sKaUXCvrMtnAQsIWQsYrO8P7N8WmfoJ+1Tw/s3xaZ+gn7VEWshcU250N11GjNSNSmggBl2FsStaohkABZPJPLqypQGHMDHMVOAcgHGM1GvD+zfFpn6CftU8P7N8WmfoJ+1RF+5dzuOoH3rVpxxyKwy51Uu5LaUNpC8LbYChhxeApJXkpQSPfEFIqN+3cRb5MY1dw2mXxMBtHciYb99dlBMiO88HVuoefCXEuJKEJ2kFK0gqCk8qmMuclUp520a41Taozq1OCGzGgOttqUcq2qeaWvBUScFRAzgYGANXZLZb7BEFstuuNVR7ep1TrsWPCtrCXCo5X4zbAWnd51JKVecEHnUd7Kxrse10MAdI6kxB25QeY3W5rqQpODh9uRB5RrP7clMdVXSFe9JW28217rYk5TMlhe0p3NrbUpJweY5EcjzqFVIr3e7LJscSy2aE5FZhltLTZQlKENoQUpSnBOMDAHzVHakLStDr/8A9Sf+UTP3K60ujNe6Fj6PsbD+tLE243bYyFoXcWQpKg0kEEFXIipwQCMEZBqPfe64ff0F09/hjH2an0K1v6A0a4O8iI6RzVfcULj04r25btBBnrPJei4cUeHFsgv3GXriydTHbLjnVTW3V7R24QglSj8gBNWpwxvdj1NpuNc7Hc4lyhuSnNrsdxLiM9WDjI7DzHLt51V0nhjw5mMLjP6EsBbcGFBNuaSSPnCQRVrcOLXbbFpqJbrPbmYcKNIcDbEZnahAKc8kpHLJJJ+U1jX+hej/sM2eecRH5aysqH030v9vkyRymZ/PSFuVP3tm9uxnrdZRbnEpEJZmKTJdcwCpKmy3tGAHCNqlEhIyBzx70Luyw6oWi2kJXtb2y1HcMgEn3LkR43Ln2D4eXibZ9O3Kc3dJ9lYfmssORW5LkMl5DK1IUttK9u4IUptsqSDglCc5wKwm9HaJakolt6YipebUhSFiGcpKFNKSRy7QWGSPo0/BUJTls5rSAuESyhKi6rIA/8AyXOWa1U2VqmDNeWq06eXbjtSw67PWw51inSlKFAtKSdwKMYOdxKcHka28tfXORurbdOxxSlZbUMDqljzj4SP76XCPbbrFXDuERb7KwUqQplfYQQfNy5E/wB9EWO+b6lKDHslrWojxguYpIBwOzDRzz3D5gD58D3NIuCpAD9vgtsYyVJdK1n33LGwAfxeeT2n4MnSx9AaAio2NaVjfwy5BWuMtay4t0uklSgVH3QlQGcAnlit3bY1ss9vYtdrhrjxYyNjTSWV4Sn4OYoir7VXl+X86P2E1Ydl8jwPyZr9gVXmquV/lg/Cj9gVYdl8jwPyZr9gURZtKUoiVXOuPLy/okfVVjVXOuPLy/okfVRFHlrQ2hTjiglKQSpROAB8JqHP6g4YSpCrm6zb5ioyiFzkW5T7bJ/8T6UFKf7VCtyq2RtV6pdtV93eDOn7d35vCE5zJOVBllQHMo9zdWoD32wDsODK7jcNZyrtPj6LsDUeBpdMVhEAzhHWpQLby0oaa3JUFMnYEuYCeRSTuUlJFpLbPt1zhNTbTLYkxXB7m4yoKQR8hFbvTfl2F9MKhN0u2j5s+FxC4fKMSHc5rEC+25TIaPWSASxJKAfEc34QrsJ3c+aam2m/LsL6YVqo1qVwz0lFwc3XUGRoYOo6EQe1Z1Kb6TsrwQe3t1VqUpStqwSlKURKUpREpSlESlKURKrPWP4Ry/zf7tNWZVZ6x/COX+b/AHaaIq7haoesNl1Vo1jSl3vlwm6hbndz26P1qxCdbQvrynIJQFR1NEjsUtHw1Do9qDVzwOjxrVEdohTcjuVZJUAD7zPLnkdvm+WrHvFiNwfjXS33GTarvBJMS4RSOsaz2pIOUrQcc0KBB+fnWxXqvi+uIYPhJpxslHV92Is7ndA/8YBfLe7z+825/i45VV4hgmHYq5r76i2oW7ZhMdymWuIXVkC23qFoO8GJUeud4kahgcN9Nv2WdbLhZOtlTY81rqn2mGGVR23FIydodUoEAknAPbgmrE0P5eR9Ev6qhllsTdpVImSJsi43KcoLmT5Sgp6QochkjkEgcgkAACpnofy8j6Jf1VaKGrGpSlESlKURR9uyaOnSpDLAjPyGHCh9tuSVKbcwFFKgFZScLScHzKB84r2nSmmQ4lowkBagVJT1y8kDGSBnzZH94qPz+HOl7oto3O8rlJYcUptDgjYxvcW2lWGwXOrU5lBUSUqbQvJXuUpo7hxpbRU23zrdfZMldttCbKyJLrKvcAtKgSQgEK8UA4IBwCQSAQRSLwQ076OHrV+2nghp30cPWr9tbLu6F8cY9YKd3QvjjHrBRFUVi1Cm7ccdRcNHOH81uy2m2RJLV1V1iU9csuZ3Anmhe1SUK5c2F9oUCLL8ENO+jh61ftqIacmRBxy10oymdp0/p4A7xg+63KrB7uhfHGPWCp1+KbajRTbH2WfmS0En85UHDzUdTcajsxzv/IBxAH5Qtb4Iad9HD1q/bTwQ076OHrV+2tl3dC+OMesFcSdNvjNxK0JxVtVo0Lrq42qA9p9iS4zDeAQp4yZKSo/LtQgf2Ct+DYTVxq6FrScASCZO2nco2N4xSwO0N3WaXAECBE6967J8ENO+jh61ftp4Iad9HD1q/bXzkhcQOlzcZXccHX98fdTdEWV1KZzfuM1SikNK+XIPMZHLtrzL130xITD8p7WGpeoitxnJDglt7WevO1tC/wCSvdlKkHCkqBCgMV03qLWnL9Jpz3nyXMev1GM30WrHcPNfRrwQ076OHrV+2nghp30cPWr9tfOc636ZfXyoqNT6pcehyXYbzbcltakvtoStTYCSdytiwcDJIzjO04xjxP6VCEx1O8Trs2JT6IrRXPQNzyg54nZ2gtLSfNuGM0HAlY7XNP3nyXw8fUBva1B+Q819IfBDTvo4etX7ayI9htsVHVRUyGUZztblOpGfhwFV83Rrzph5T1ms9QtIVvy47PZQhGxwNub1E4TtWdqs4wQQcEGrQ6HXF/inqrjJcNM8QNdXC5RYlsklUeU+FNpeQ4hOR8oyqo95wZXtLapciuxwYJIBJPwUmy42oXl1TtTQe0vMAuAA+K7X71Rv56Z+uPfap3qjfz0z9ce+1Xt7uhfHGPWCnd0L44x6wVxi7ZajUhFi0/cbzEt12uj8KM4+1CiynlOyVpSSltACjzUcDsPbUV4G6qk8TuFti1neoNwgT50fMhtTz7aFLBx1jeVc0KGFAgkc8doNWD3dC+OMesFVv0b5kRHAfQqFymUqFljggrAI8WpzG0zYvcW/aD269hD9P0UCo6oL+m0O+yWP07QWQf1Vh96o389M/XHvtU71Rv56Z+uPfar293QvjjHrBTu6F8cY9YKgqesB7S1jkOKefhqccV2qW84SfnJVWzZZbjstx2U7W2khCRnOABgCvX3dC+OMesFe5KkrSFJUCkjIIOQRRF5pSlESq51x5eX9Ej6qsaq51x5eX9Ej6qIopp29RNL8RVpvqGk2bVVvbty33sdUiSytxTba88gHEvOAZ7SAPPWzYiot10ny9LX63afRDmvIjQ5NtdcWtSXlCQlxxKx7g4Ugtp2kt4CkqKVBpOvuNugXaE7brnEakxn07XGnE7kqHzVqBYLxGAh27iXq2DEA2txW7glaUJ/kpU4hS8f+o481EWTqtWjjHsei9GWKPAlXCexfbwhhGTGaYVvQHFdvjOBKWwf4gOAE4FSjTfl2F9MKjtnsNrsSHk29hQckudbIeccU46+551LWolSj8pNSLTfl2F9MKxa1rBDRAWTnOeZcZKtSlKVksUpSlESlKURKUpREpSlESqz1j+Ecv83+7TVmVWesfwjl/m/3aaIobcLrcn7l4O6ZiR5FyDBlSHpTvVxYEcHHXPr7QO3CRzOD2AEj2jSepeqDzfG/R7knGRGNvSGir+T1gkbsebO3PyVmcPWIzmluI00hJnu3d1h5X8fqkR2eqT8wClEf1jXL+n9IXOPfre8ubMKW5TSyC+sggKB5jNcdxRxhR4Yr29CrTzGsSBrEQWjoZ+8ulwDh9mN0q1R9b0fowDGWZkHtEbdu66Tt9yubV1k6Y1NbBb71DbS6tCF72JDR5B5leBuQTyIPNJ5H4ammh/LyPol/VWl4zpbavnD6VH5TVTZEfA7VRlRlKcB+QFDZ+cCt1ofy8j6Jf1V2K5pWNSlKIlO2lKIq2XaNVCeosaLsi2TLK3RIt7GOoDy0BtpSXM5U0lDm9YOCr3pyUN/qbpvVSHC9bbFp1tEjepSJdqbk9yncEpSkNraKhhW8kqJOwgY3Cp532tfpKL65Ptp32tfpKL65PtoirSfE1+wFvROGumng8kLaaTEa3RsLQClwl0B0lK1qBTsA6rBzuGJbpuxtTIkhzUWjrRDfTJWlpDcRvBZwCnPNWSCSkq5btm4JSFBI33fa1+kovrk+2nfa1+kovrk+2iKuNO6esCuN+uGFWO3ltuwafUlBjI2pJduWSBjkTgZ+YVP/AAY01/R62fqjfsqsdNva1jdInV1wnoso0pOsdtQxPQ4Q4tTK5BbaGV43gvvlZAI2pa96VYq1u+1r9JRfXJ9tT8QaBVaQQZYzYz/IBB7exV+GuJpOBBEPfuI/ncZHZrusfwY01/R62fqjfsrjzpidHPidxE4mWy9cMtCNzLWxYmYry2JEWMkSBIkKUNq1pJO1aOeMc+3lXZffa1+kovrk+2nfa1+kovrk+2tuEYtWwW5F1QALoI1mNe4hasZwijjdqbS4JDSQdInTvBXzYR0aemI3s2WC+p6pTa0Y1HHG1TeerI/4jkU7lbT5txx21jR+iv0sokTuCLpC6MxvF9xbvsVLfiqUpPih/HJS1EfAVE+c19MO+1r9JRfXJ9tO+1r9JRfXJ9tdP/EDEB/g0/C75lyv8O8OP+NV8TflXzcHRx6ZYckPCzah6yW4p6Qvwlj5dcIAKlnujxiQlOSefij4K/CujX0xVrDq7DflLS0hgKOo45IaRnYjPdHvU5OB2DPKvpN32tfpKL65Ptp32tfpKL65Ptr56/X3saXhPzLL+Hth7er4m/Kvm430cOmU0MNWXUKBhIwnUscck+9/+o83m+CrU6JXR14r6F4qS9RcUNDhi3v2x9rrpMqLK3vqWgjIQ4tWThRyR/bXZ/fa1+kovrk+2nfa1+kovrk+2o15xre3ts+2dSpgPEEgEH/kpNlwPY2NzTum1ajnMMgEgj/isfwY01/R62fqjfsp4Maa/o9bP1Rv2Vkd9rX6Si+uT7ad9rX6Si+uT7a45dosfwY01/R62fqjfsquejnp+wyeBWh35Fkt7rrlmjqUtcZClKO3tJI51YF+vqotknyrC7b5lyZjuORIzspKEPOhJKUFX8UE4GfNmoJ0b3ptq4H6QtmqExbdPi25DSoxeG9CASEbwcELKcEjzE481T6Y/uFQyPvs0nX7r+W8a7qvqH/yFMQfuP1jT7zOe06bKwfBjTX9HrZ+qN+yngxpr+j1s/VG/ZWR32tfpKL65Ptp32tfpKL65PtqArBY/gxpr+j1s/VG/ZWwaaaYaQyw2htttIShCAAlIHYAB2Csfvta/SUX1yfbWUlSVpC0KCkqGQQcgiiLzSlKIlVzrjy8v6JH1VY1Vzrjy8v6JH1URQiUi66i1HF0TY5qoC3WFTrjcAgKMSGkhJ2g8usWTtST2YJwcVvrRw84DybUUrsz0lEhtDvfG6ImIefCikBbb7oSckqT/BkDxhy51rNNXqPY9a6mjyGlqkXPTSH4IS2VqdMVT5dbSBzUrD7Z2jmcVHBqp9iwWSNHi6guFvKI8eG49BdQF4cacQ2nJUFu+I8nCMp2pbBOUnJFt7jakaCvcWDaLw5ddMT5K7c0p5/rnrZOSkqEdSz4ykKSDt3ZKSMZwRUq035dhfTCq2Yud3m6Sctl/s021XW+a8RcYcWWwtpzuVvqnnHUhYB2gIUnOO1QB7asnTfl2F9MKhYdXrXNs2rcNyuMyOmp69ilXtBltXdSY7MBGv5ditSlKVNUVKUpREpSlESlKURKUpREqs9Y/hHL/N/u01ZlVnrH8I5f5v8AdpoihEyNfbFdJd90u03JRdGUx7rbluBvupKc7HW1kEJdTnHjDaocj2A1lL13p9x2SEaH1gqfLaSwtg2qOhpO3d710nqkHxjlaTzwO3Ar3Xm92nT8FVyvM9qJGQQne4cZUexIHaSfgHOsNWopTbRlvaN1W3CA3GUqzPbAn4SnHWAfKU4rXUo06pBe0GOolZNe5v3TC9jQ1BqG/HVurQyzIbZVFt1vZX1jcFgkE+Pgb3VYG5eByAA5VNdD+XkfRL+qopartbb3BbuVpmtS4rudjrSsg47R8hHwVK9D+XkfRL+qtixVjUpSiJX5X7xXzGv1X5X7xXzGiKm627Wk9QPtIfagbkOJCknrUDIIyPPWoqt+lnww0bxavfC7SesdETtS7rbdnbc2iPLfhRJhNvbQ/OTEWh4RwHFIKkkhKnEKUNoJBFcXgdqP0d/rN/ap4Haj9Hf6zf2q4Ptf3PfgppuxSJ2rLVYpl80NaLvcNXRUahlOwWnJTS5VuLqWHDKaaYQ11Qwje6lSlgKOKvrojdALhjwH4hah4yRosqVIuMpzwTh3IKW5Y7esY/7zx+uWCoZUAtLZCT4xXRFe3gdqP0d/rN/ap4Haj9Hf6zf2qsylEVZ+B2o/R3+s39qngdqP0d/rN/aqzKURVn4Haj9Hf6zf2qeB2o/R3+s39qrMpRFWfgdqP0d/rN/arXT7fMtj/c05nq3NoVt3A8j8xNW7Vd678ufmUf8AvRFHaUpRFmWy1y7vIMWGElYQVncrAwCB/wC9bTwHv382z6wV7dA+WnPydX7SasGiKufAe/fzbPrBTwHv382z6wVkDSXEmPdS7C1/st7kp11bbjQdcDSlOqCElxKgNpcAGMckJHMDacS76H4oTpiJlt4htQnnLfHYkqcaeda7paKFda0whxtKAtQc3glW4bBgJC0uEX78B79/Ns+sFeibpK8QIrkyQhoNtDKsOZNS/RWnp+mrAxbbpepN0mYSt999913LmxIVtLqlKCSoFWM4BUcADkMnVP4Pzf6g/aFEVXVblq8lw/ydv9kVUdW5avJcP8nb/ZFEWVSlKIlVzrjy8v6JH1VY1Vzrjy8v6JH1URQ692Rm8tMkSpEOZEdD8OZGVtejujsUk/5EHkQcGslvXPGyI33IlWkZ+3kmW8zIaWr5VNoUU5+Y4rDu92lxpMOy2S3m5Xq5qUiHDCwgEJGVuLV/FbSCCT8oA5mt0jhBxFkoEmVxOiRH1DJjRbMhbCT8AUte8j5eX9lEWkhWq4PXd7U+p7sq7Xp9sM9cWw21Ga/mmG+exOeZ5kqPMk1J9N+XYX0wqMqf1Bp7UCdJ60ix25khCnbfNi7u5p6E437QrJQtORlBJ7cgkVJtN+XYX0woitSlKURKUpREpSlESlKURKUpREqs9Y/hHL/N/u01ZlVnrH8I5f5v92miKMaFtJvl8u+tpQYcdtN1ZsVpQ831iIpJaL74TnHWK6zaFdoCflOcXVHSHuGm9QXHT6mGXnLfIXHLhISFFJxnG04/vrxY763ou7XSyXi4tW62X24MXa3XF8YYZmpU31kd5WCEJWG0kKOB74ZBxWBqjon2e/T7rrC7a4vT0mc89PdUxMYjMEKUVAJCmFhAAwMlRHLOa57iKljVWiwYI9rXz9rMJERy0PNXOC/VXpXfWubLGmXeZ7xyWbqBti13vTms4UFuCNXuv267xWVZZM1pKyl9AwOai0tJOBkFJPMc51ofy8j6Jf1VXKLixq+bYINrUp+z6VVIlLmBQU3JnPbh1bahyWlpLiwVjkVdnKplbrVcb2ZNqtOoJdjlyIziGZ8VttbjCsclBLiSk/LyzjsIPOuhpNLsrXmNpP76KlqnKCWCeg5n36K2qVTmlOCvEqy2GPbrp0htVyJTSnVOOtsRVpXucUoHLzS15woZyo4OQOWBW3+9Trr8f2sP1W3/APQqxfZ27XENuGkdYf8AKq9l5cuaC63cD0lnzKzK/K/eK+Y1Wv3qddfj+1h+q2//AKFalfBjiSnWdp1EjpAanXb4La0yorkeNmSCQQjalsN45HxlIURnljJr42ztzM3Ddjyf7vu80deXIiLdx1HNnv8Avcl662HFXo5cI+kJZNOR+Kun5dzTYm1OQDGusuCppTraEueNGcQVAhCeSiRyrX1bdp8lw/ydv9kVXqxVB6C6AXRV4aasY1vpLh1KZvEbmh6VfrhLQSEFCSpt59SFFIPilQO0gFOCAasxzifp+xXCTpp63XFJtYQyhxTrK+tQBgKG53fjKSMqAJKT21vdevPx9EagfjSHWHm7ZJU2604W1oUGlYUlQIKSO0EEEVyTEVPmwH48u6XSReQ2451z9xlOLCxejHIKesUcBGUlJ5jnuwrJEO8vWWXo84JzuDBHU8z2KRQtn3GbJ/KC49wXXOk9X2fWcF+4WVa1NRpC4rm7acOJxuGUkg4JwefIgg4INbuqo6OEebF0XcGLi44uQi7yd6nOtyRkY/hQF4xjHmxjaSnBPv1Jwr1/e9fr1RbuN2obRaFw1sItUWPHKWXSpB3JK0FKkkJPvklYPYrBIq0t6VOs4io8MEbkEz2aAqvua1Si0GnTLzOwIEdupCtClU7qrgtxKvFjft9q6Q+rI0pxbSkOuMRUpRtcSonLLaF9gPIKGTyPLIqfC2XKy6GXa7jqOfdpjENTbtxd2svuqxzV7iEhJ+AjmOXMnnWde3pUqYeyqHGdgHCO3UALXQuK1WoWVKRaImSWmezQkrXXPirZrPqO5abn2ueh63BlQdC2Cl5LiNwUlJcCwAcpypIyUqxnBrd6U1bZ9ZW1d1sjpcjtyHYqjuQrDrailacoURlKgUkZyCkg4INcjabmXC7wdPruV4uU+8XPTLc56TJuL76nXlRyNxAcWCM8xtJAPMfDV/8ARvjz4vDpce5uPOSEXa47lO9duI7pcKf4YBeNuMdqcY2FSNqjT2d9TvTUDAR6NxYZ6gAyOzVWlxbPtgwv/mAcO4z5K1KrvXflz8yj/wB6sSqA4/6C1Zq/VdqlWDiJcbDHhrjuyIrCEbHkpXuyDjO7l2K3IJAyKtLalTrVAyq8MHUgn4AlV91VqUKZfSYXnoCB8SAtzSoL973Vn44NS/q8P/o0+97qz8cGpf1eH/0akfRaHt2+5/yrR9LuPYO97PmVv6B8tOfk6v2k1YNUPwE0PqrSmrLzMv3ES5X+NNQ6uNFktoCWMrSd2QM55e9TtSMnkSci+Kj3FJlGpkpvDx1AI+IB0Ui2q1K1MPqMLD0JB+BI1WFergu02efdW4xkqhRnZCWQoJLhQgq2gnkM4xk/DVXW3pOaBnRoLj1vvTDs4sNpT3KFNh10pSlAdyEkFSgArODkVruk7cDDa0bEVJU2zcrw5Ceb69DaXkKjuEoIV773ucJwrlyOMg0xM1GhUvT4ZRjuu5stpDawgApnNpJCQ82T4vI7Ur5DxgU5CqurfMo3dKzIOaoHEHkMmWZ78wjuKnstn1KD7gbNLQf/AGmPgV2m06l5pDyM7XEhQz8BFa3VP4Pzf6g/aFZtu8nxvoUfsisLVP4Pzf6g/aFTVHVXVblq8lw/ydv9kVUdftjhDxFmamkalb486liWybDaRFt7EeNiJ5ykBaFIKfgVtC+QBKsZqTb0adYn0lQMgcwTPZoCo1zWqUQ30dMvk6wQI7dSFcdKrP71Ouvx/aw/Vbf/ANCn3qddfj+1h+q2/wD6FbvotD27fc/5Vp+l3HsHe9nzKzKrnXHl5f0SPqrR6q4K8Rr1YJlst/SC1W3JeSnqlusREJQoKBCstNJWCMZG1QOQOdfp+yXfTrUWz33VEvUM6PHQl64ymm23HlfDtQAAPgzk/CT21hWt6NOmHsqhxmIAdt11ACzoXNarVLH0S0RMktOvTQkr88OYttmcTr6Lg225JbscNMRK+Z6pT73X4HwbksZ/sqtNW684z2K7To2jbndJUGPIcajraiJlNqQlxSRtKkKBGAKmVygXRm6QdU6YlMxr3bNyGlPAlmQyrG9h0DntVgHI5pIBFfq1620vaI70eZwFupuD7y33eqYiSmXHVdquvW4DgnzlOfOcnNchxDgFTHBS9FcvoFhJlhImeRgjoujwjFGYXUc+pRbVB5OEj4FeLxL1Pc+DWib3reQX9TP3yE6FKjoZWnrHlhSNiQAMRyvdy8xNSbTfl2F9MKhVrtE2a/bZNwtjFntdjaW3ZbIw71qYm/O9x1fYtw5IAT4qUkgZyTU1035dhfTCr23pGhRZSLi7KAJOpMDc9p5qvuawuKz6waG5iTA0AkzAHQbBWpSlK3LQlKUoiUpSiJSlKIlKUoiVWesfwjl/m/3aasyqz1j+Ecv83+7TRFoZMaPMYXFlsNvMuDattxIUlQ+Ag9taEcO9EggeDkQoByGiCWgf6mdv+VSKlEVa8X+MNs4KwLSpzTjk5qepxltuO6lkNBAB7MEY51ArD08rDZrgmavh1PdASpO0XBA7f/RWr6bvknSv5RJ/ZRVFW3iBpdlTHffQ0e4tNxw2tpxaUgrDMZsKCgnI5xio+fDq0+fcfU+HOGsOv8Lp3VaiXvOaYcRsSBpIC8n4l4nxLD8Wq2tCuGMbliWg7tBOsErq/wD3kGm/xW3L/E2/sU/3kGm/xW3L/E2/sVy0nilZo6HGrdpKLDbeSylxDLDKcrQpSi8khGUOZKCntCQkpHJRr2L4uWyNCaVaNGxWLs3HQy7cXFgrlKD4cWt4JCS5vShCVJUSD43aFEG4PB+GcrQ/7h8/NUw4zxTndj/bH6afGF1D/vINN/ituX+Jt/Yrwr7o/psgj71ty5j0k39iuXW+J+km3+v+9lZle6vK2GOyUhCi5sTgt4O0Ka54/wC6P8tVY954g6NuVlft0Th1Ciy1shlqZuCnG0hJGM7fGOdqt/vgE7ewmg4QwuQDaOj+s/Mvh4yxbKSLts/0D5V2HwY41QuMbN2eh2F+2d6lMpUHXw51nWBeMYAxjZ/nXQtw1d4NQLY14MX+69fFQrdbIXXpRhI5KORgmuI+g/8A8nrD6WD9T1dxXqwyNS6KRZokuNGeeZjqQ5JimS0CkoVhTQWjeDtxjcO2vMeJbGhh2KVbW3EMbECSd2g8+0r1Phe+r4lhNG6uTL3TJgDZxGw02Ci2qdePah03c7DH0JraI5cYrkUPrsJdDYWkpKtgdTnkTy3CqZt/CtiA6XBZ9YuNFCm+5DpEiLsN2Nw2bO6c7cHqcbuznnzVayeCutFQ0WyRxenLhsrX1CExHEqaR17brSQe6CMt7ChKwAoApwRg7ve/wk4hqYDEfjVc04aDYW5GeUokR0N7iUyU896Os5Y58vOtS+crW9O4y+kE5SCO8bFdLRuKlvm9GYzAtPcdwo/wZcc4SaUc0srSutLqhUt2Ul5GmzHwXDuUCC+vPMnnkVaGndb+EM8wPBHUtsw2XOuuNv6lo4IG3duPPn2fIajuoeFeobreZ11suvTZUXK42+ZLTHt5LkhmOkJcYcX1o3BwAJ5JCUp3ApUVbq23DTQt50Fa1Wi56zl39htiJHi90NqCmUssJaJypxZJWU7j2DPmySTuWlTKofrzVD9uZfscbTeoJjsqLuRKg2sy2GySRhWFoyRjJTkciOdTColrjQ0jWE60SmbuzCbt6nRIQuEH1PtOBIU2klYDe4J2qO1RKVKA2k5oi5009wla0/GsMdu26zkIsdibsXUOaRPc8htPLcpAk5GU8iN3bk/JVncGnvva2BWj0aR1bIZk3aZNadTp0xGmBKkLeKCC8vxUqcI3Z7AOVbZXA152MxDl8QbxKaTNdkyVvtNlyS247OcU2raAjn3dsPiFJS2U7cK8X16W4Fy9M6gdvqdfT3y5LXP6nuVCQmQqdLkrIypQCFpmvtqAAJ3KUFJyU1po29K3zGmIzHMe0nn+i31rmrcZRUM5QGjsA5fqpfxQ12xwy0DedeSrc5Pas7AeVGbcCFOArSnAUQQPffBXKrvTDf1489d7Bwkuj7bKer6tNyaLrikJK1hpG0KdKUeMoICilOCrAINXz0r/AP8ADxrb8gR++br5u8Nb1IguyoZ1K7a2FbVJUhTSVIUtQbW4lTiVFIDajvSjBcQNpOK9H4VwGyxTDqlxXZme10DVw0gfhI6rzPiziC+wrEqVvb1MrHNk6NJmT+IHouopXSV1BDjtyX+C1+KXVBG1uSlxxCj2JWhKSpsnngKAPI/Aa9B6UV4TBcuS+C+okR2lJQpS3dp8YKOQkoyQAhWVAEDlkjIzUEt9lq7v9dxtjPX1+8uMi4lttcBbLLO1LziNhwhXXvJBycj+Ie0ZMO435uH3N9/+1BKHnnmcR2x1bqpOxTgKk78lLzjgAAON2DyGbv1ZwsNB9CNY51R5/wDeXJUfrRipcR6Y6Tyony/7z5q37f00W9GqRerrwsuCWXwqOEG6MhxC+SsLb2laDgZAUBkEEcjXUVg4lSNRaH07re16JvE5q/wUTu54bsYqipUlKgFqedaB7e1Oew5xyz8tuJVxush21xLhq62X9JhIl74MVtoRnHM72VlKE7lDAyckcxX0r4KWkX7o46Osq5TsZudpyIw640cLDamwFhJ/ikp3AK7RnI5iqLizArLC7GlXtmZXOcQdXERB/F5K+4Rx++xW+rULl+ZrWgiQ0GZH4fNajijZ7pxKd09Jl6F1db2tPzlXBASm2OdastLbAJM0bRhxX9uKhjHBydCtzEKNpvWpQxKbmJdfYta1bkyA+BkTQNu4JGPkFWWeC93enqMviZqJ229WhlMNUtwoCG0pDaindsKz4xWdu04QQlKgVHJd4Ozn7uxcX+Jep1MR2Fsph91rLO5TiVB3BURvSlO0HsG5fLBAHnTrem+q2s4faaCAegMT74HuXpLbiqyk6g0/ZcQSOpEx7pPvW3i6yv8AHjMxzwq1astNpQVb7aM4GM47r5VvdTkq07LUUlJLYOD2jmKjdq4ZTrXIt0r74ep5S4cpcl8SZ7riJCVK3BooKtoQnJSMhR2nBJUAoSXVP4Pzf6g/aFblpXKXGHpDW7hFqCJYJmmZNyXLhpmBxuSlsJBWtG3BSf5Gf7axIn3RnTkaIzGPC+5KLTaUZ75N88DH8iqf6Zr78XibY5MZ5bLzVmbWhxtRSpKhIewQRzBqJTuNVguUubNn8Pocl2QzLaZLym19X1s9UlGco8dLaCltKTyATkY7K9YwfhfD7rDqFw+3L3OGpzkc+kx7l5DjPFWI2uJXFsy4DGsOgLAeXWJ966T/AN5Bpv8AFbcv8Tb+xT/eQab/ABW3L/E2/sVzVN4qaJiYTpnRvczTraw62pllAaWoOBtaCkblOM72yhxZJyg8gVKJxTxgtsSK8bRoqCzPdhsxlTHQlan3EvJccdfASOtLiUJCkqO05VkEKINiOEcMdtaH/cPmq48Y4o3e8H5Ux+mnkun/APeQab/Fbcv8Tb+xUZv/AE8rDebgZqOHU9oFCU7TcEHs/wDRVCs8T9FNrS4vhZaFENSEEdW1jcvf1avedqMt/PsPmURWNqXiLpC92t2LC4eQoUtxPViV4q1hAb2gZ253BeFb+3ACcYyayHCGFlwBtHR1zn5lg7jLFQ0kXjZ6ejHyrt7hdxAj8TtHxtXRba5AbkOuthhxwLI2KKc5AHbipZVP9E//ALFrZ+VS/wB6qrgryXGLenaYhWoUhDWucB3Ar1/BrmpeYdQuKxlzmNJ7yNUrZab8uwvphWtrZab8uwvphVcrNWpSlKIlKUoiUpSiJSlKIlKUoiVWesfwjl/m/wB2mrMqoNWcceANk1PdbFqW+Pi8WtxDU9tq1T3uqUUZSCppop96PMfMa329rXu3FtuwuI10BPwUe4u7e0aHXDwwHQZiBr+a9FKwX+kD0aYshcSReJ7bzedzarDdQoYIB5dT5iQPnIr9K4/dGxEfupd3npZKw0FqsN1AKz2JGWeZPwVK+p8R/wAu/wALvJRfrrDf8wzxt81iai0fpbVqGWtT2CDc0RiVNCUyHAgntIz2ZwK8aQ4H8H5d6QzK4b6fdbLaztXCQRnHzVlw+kD0aLg8Y8K+THnQ0l/YmyXTPVqWEJVjqeYK1JSPhKgBzNfqD0mOjZAUZ8HUk1HVo3KcFhuhCUEZycsYxjnmpVOzxui30dOnVAHIB4USpe4HWd6SpUpEnmSw/qpd/s88DfxUaZ/w9v2U/wBnngb+KjTP+Ht+yo/K6XfR/gt9dM1rLYQCAVOWG4pAJzgEljkeR5fJVvRpDMuO1Ljr3NPIS4hWCMpIyDg/Ia1XFTFrQA3BqMnbNmE90rbbU8IvCRbim8jfLlMTtMKA/wCzzwN/FRpn/D2/ZXhXR64GhJ/+VOmez0e37KsSvBGRg+eo31lee2d4j5qV9WWXsWeEeSoLTujtK6RS+jTGn4NrEopLwishvrCnO3OO3GT/AH1aUHXFojQo8dxiWVNNIQohCcZAA/lVsvA7T/xE+sV7aeB2n/iJ9Yr21FqVH1XF9Qkk8zqVLp02UWhlMAAchoFh+H9m+LzP0E/ap4f2b4vM/QT9qszwO0/8RPrFe2ngdp/4ifWK9tYLNYfh/Zvi8z9BP2qeH9m+LzP0E/arM8DtP/ET6xXtp4Haf+In1ivbRFh+H9m+LzP0E/ap4f2b4vM/QT9qszwO0/8AET6xXtp4Haf+In1ivbRFh+H9m+LzP0E/ap4f2b4vM/QT9qszwO0/8RPrFe2ngdp/4ifWK9tEWmveo9HaktUix3+yuXC3y07H40hhC23E5BwpJVg8wD/ZVVXzhHwWmTuutfDSxsMbANhgNp5+c4Gau7wO0/8AET6xXtp4Haf+In1ivbUild16Ay0nlo7CR8FHrWlvcHNWptce0A/FUB95jhR+L2xfqaPZT7zHCj8Xti/U0eyr/wDA7T/xE+sV7aeB2n/iJ9Yr21t+srz2zvEfNavqyy9izwjyVJWLhJwVhTFPXXhlY5DJbKQgQG1eNkYODj5ata1ar0pY7bGs9ntD8ODDaSzHjssoShptIwEpAVyAFbfwO0/8RPrFe2ngdp/4ifWK9taat1XuBFV5cO0k/FbaNpb25miwNPYAPgsP74Fm+LTf0Efap98CzfFpv6CPtVmeB2n/AIifWK9tPA7T/wARPrFe2tCkLD++BZvi039BH2qwr1rK13G1yITDEpK3UgJK0pA7QeeFVufA7T/xE+sV7aeB2n/iJ9Yr20RUpqDQGitVy25+pdL225yGmwyh2SwlakoyTtBPmySf7anVt6PnBBy3RXHOFWmlKUyhSibe3kkpHPsqY+B2n/iJ9Yr21t2WkMNIZbGENpCUj4ABgVKZfXVNoYyq4Acg4+aiVLC0quL30mknmWgn4Kv/APZ54G/io0z/AIe37Kf7PPA38VGmf8Pb9lWHSs/rK89s7xHzWH1ZZexZ4R5KvP8AZ54G/io0z/h7fsqCaw4H8H4d6UzF4b6fab6tJ2ohIAz/AHVf1a+bYLRcXzJmQw44QBuK1DkPmNPrK89s7xHzX36ssvYs8I8lTdksNm03b0WqwWyPb4balKSxHbCEAk5JAHwms6rO8EtO+jU+sX7aeCWnfRqfWL9tRHvc9xc4ySpbGNptDWCAOSrGtlpvy7C+mFTzwS076NT6xftr2x9NWOI+iTHgJQ42dyVb1HB/tNYrJbOlKURKUpREpSlESlKURKUpRErnTV/RQvd+19qjW9l4oItQ1Q8w8/GVZg/1fVABIC+tT5xnsHbSlTbHEbjDnOfbOgkQdAdJB5g8wFBvsNtsSa1ly2Q0yNSNYI5EciV5t3Rb1bBkCe5xVivS2nEyGXO8OxKZCUrSl1SQ/hRCXFjHIYUcg4TtxInRP1nBgot8Ti7AbZSwqMoJ02MuNrSUOBR7o7VpOCRgjHilJpSp3rFiO+ceBnyqB6t4bp9g+N/zLGf6IGrpdzVd53GCJJkqhNQdzmnBgIafbfbVgPgbkutIV8BwQQQSK/Z6I2tiqOo8aGCI8eTGCTp0ELTIKVPFQ6/mVKQD8AycADlSlZ+suJbZx4Gd34eiw9WMM3yHxv7/AMXVerVHQ91Zq20qsdz4wRUQSyiOGmNOhAS2gtlIHu5PLqUD5gfhNdL22J3vt0WB1nWdzMoZ3Yxu2pAzjzdlKVBvMUur9jaddwIbJEADeJ2A6BT7LCrTD3uqW7SC6ASS47TG5PUrJpSlV6sUpSlESlKURKUpREpSlESlKURKUpREpSlESlKURKUpREpSlESlKURKUpREpSlESlKURKUpREpSlESlKURKUpRF/9k=" width="303px" alt="cloud based integration"/>