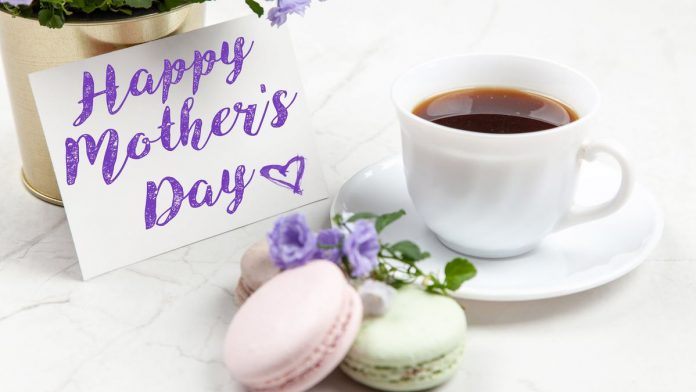 Bergio International Inc. (OTCMKTS: BRGO) today announced sales for Mothers Day which is the period of time from April 1 to May 9, 2021.  The company had record sales which weighed in at $1.49 million.  This was a compilation of 31,000 online orders that was shipped during the period.  The average selling price of the orders was $48.00 which represents a very healthy dollar amount.  The gross margins exceeded 80% and the profit was just under the $245,000 mark.  If these sales and gross profits were annualized, it works out to $14.0 million in annual run rate with $2.29 million in profits.
Aphrodities Purchase Paying for Itself
The purchase of Aphrodites in mid February for $5.0 million is clearly paying off.  When they took over the online e-tailer the company had just over $10.0 million in sales.  In just 2 months the run rate has increased 40% to $14.0 million.  This is a mega accomplishment considering how much integration was needed in terms of logistics and culture.  Abajian, CEO of Bergio commented
"We are grateful for our new team members at Aphrodite's whose forward-thinking technology and responsiveness to the ever-changing markets has been a catalyst for our upward trajectory and we are thrilled to have them as part of the Bergio International family."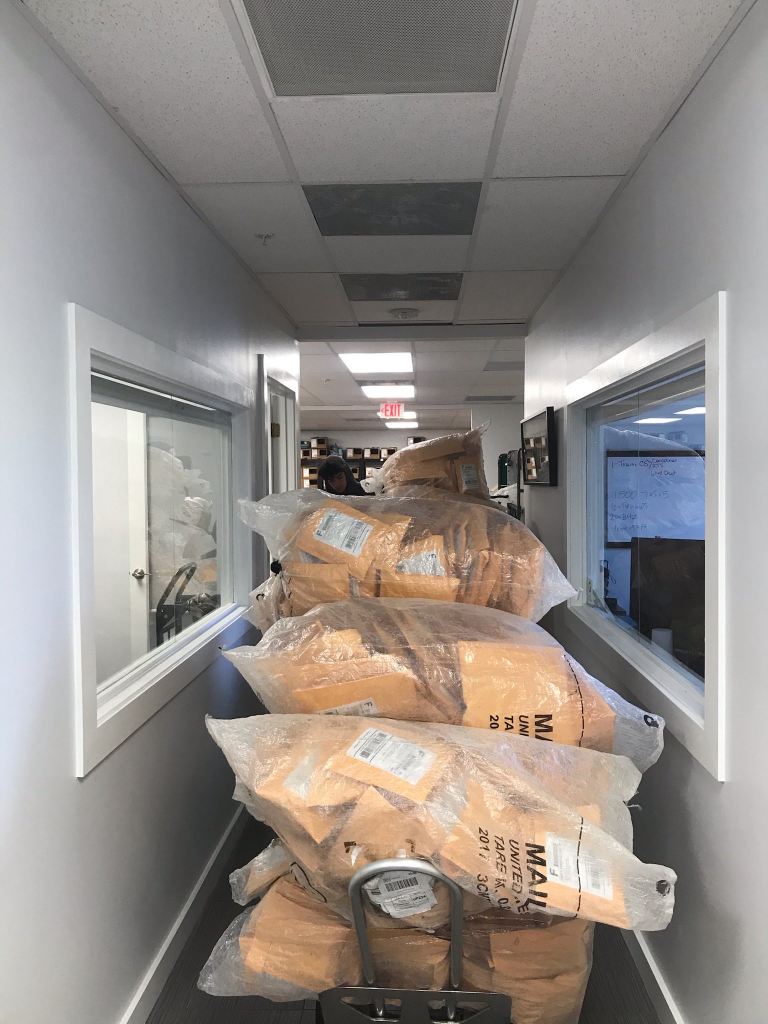 Leading up to the record Mothers Day order's the company was slammed with processing orders.  The company's headquarters were transformed to an online fulfillment house that clearly hired many workers.  This short video tells the tale.
Latest Acquisition of GearBubble Appears to Be Accretive
Last week Bergio acquired GearBubble which made a name for itself as an e-commerce fulfillment platform that generated over $27 million in sales last year.  GearBubble is profitable and has dramatically changed the landscape for many B2B customers using their platform which makes sales on eBay, Etsy, and Amazon seamless.  These are the pick and shovel makers in the e-commerce gold rush.
The purchase of this company which is due to close on July 1, 2021 can obviously be used to scale Aphrodites jewelry line but allows them to scale many more items.  If you played the video above, it's fun to see all the activity, but you have to ask is this scalable and with the acquisition of GearBubble its a resounding, YES!  Under the terms of the deal Bergio owes $2.0 million at closing and then will pay $1.162 million monthly.  Distilling this transaction down they are basically buying controlling interest for $2.0 million and then letting the cash flows pay for the balance of the business.  Bergio will get the benefit of $27 million in annual sales which works out to $2.25 million monthly and with expected profit margins of 50% that translates into $1.125 million.  Notice the spread between the monthly payment and the expected profit.  This was their formula.  So investors fearing massive dilution don't get the simplicity of the deal.  The CEO of GearBubble sold basically half his company which is due to generate over $13.5 million in gross profit this year for $2.0 million.  The other payments over 15 months are out of his cash flow.  Then at the end of 15 months he has a choice to keep a percentage of the cash flow or have Bergio buy him out for stock.  It's a win win scenario as it kicks the issue of dilution years out.
While it's unclear how GearBubble is going to expand its core business in the B2B space it is clear that Bergio via Aprodities and GearBubble's jewelry division will be part of the equation. Berge Abajian, CEO of Bergio International said
"We are thrilled at the opportunity to welcome them into the Bergio family, allowing us to expand our footprint in new categories further while assisting GearBubble to develop their growing jewelry division. This acquisition will expand our reach in the B2B space, and the addition of GearBubble's technology team brings Bergio to a new level, allowing our fast-growing brand to launch our fine jewelry & bridal platform to compete with other major luxury jewelry e-commerce websites."
The vision set out by Abajian is to quite frankly "disrupt the massive gifting market." There is a uniqueness to the Bergio brand and that exclusivity could work very well through this ecommerce channel.
Investment Summary
Bergio has 2 major acquisitions under its belt.  Aphrodites is ahead of its projections to bring $18 million in sales this year.  GearBubble did $27 million last year and if Bergio is able to get the synergies established with GearBubble as quickly as he did with Aprodities it looks like they too could see high double digit growth in their revenues.  Conservatively speaking the company could do over $50 million in revenue.  The combined entity would have over 50% gross margins.  The market capitalization of BRGO is $2.4 million.  Bergio is set to disrupt large jewelry designers like Signet Jewelers (NYSE: SIG) which has a combination of brick and mortar and online stores. Signet is projecting $6.0 billion in sales and currently has a market cap of $3.1 billion.  On MadMoney last night CEO of Signet Jewelers, Gina Drosos said that their e-commerce business went from 5% to over 20% this latest quarter.  In contrast Bergio's e-commerce sales are 100%.  SIG stock price was up some 500% in the past year.
Bergio represents a pure play bet on the exploding online jewelry marketplace.  Their creative methods of acquiring companies in their space should be turning investors heads.  Instead investor heads appear to be in the sand because they still have not grasped that at the current stock price the market cap is $2.5 million for a company project to do over $50 million in revenues.  At just 1X sales BRGO is worth $.19.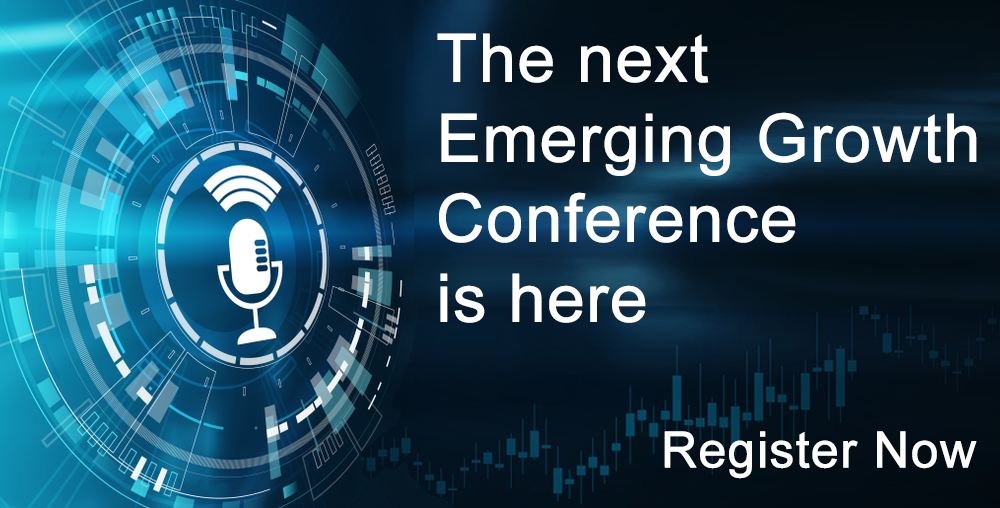 Through its evolution, EmergingGrowth.com found a niche in identifying companies that can be overlooked by the markets. We look for strong management, innovation, strategy, execution, and the overall potential for long- term growth. Aside from being a trusted resource for the Emerging Growth info-seekers, we are well known for discovering undervalued companies and bringing them to the attention of the investment community. Through our parent Company, we also have the ability to facilitate road shows to present your products and services to the most influential investment banks in the space.
This article was written by a guest contributor and solely reflects his/her opinions.  All information contained herein as well as on the EmergingGrowth.com website is obtained from sources believed to be reliable but not guaranteed to be accurate or all-inclusive. The statements in this article are not that of,  nor have they been verified by, or are the opinion of, EmergingGrowth.com. All material is for informational purposes only, and should not be construed as an offer or solicitation to buy or sell securities. The information includes certain forward-looking statements, which may be affected by unforeseen circumstances and / or certain risks. Please consult an investment professional before investing in anything viewed within.