RAPAPORT… New Jersey-based Bergio International, a jewelry designer and manufacturer, has acquired a majority stake in Gearbubble, a company that helps businesses sell items on the internet.
Headquartered in Las Vegas, Gearbubble is an e-commerce fulfillment platform that aims to improve clients' experience when listing products on sites such as Amazon and Etsy. Bergio has bought 51% of Gearbubble's assets for $3.2 million, it said last week.
Gearbubble turned a profit from $27 million in revenue in 2020, Bergio said. While the company has dealt with jewelry in the past, its inventory has previously lacked quality, "and they did not have the right vendor to meet high demand," Bergio commented.
"By joining [Bergio], they will get access to high-quality jewelry with stunning and unique designs for an affordable cost," the buyer added.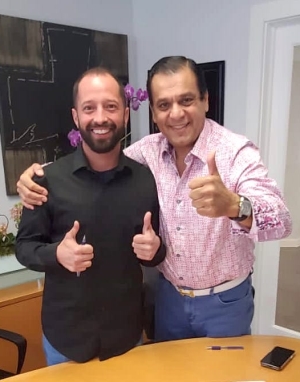 The deal will give Bergio extra power in the e-commerce space, it said. The company will gain access to all of Gearbubble's business-to-business (B2B) customers "and in turn their B2C [business-to-consumer] customers, which allows for a widened reach to an entirely new customer base," Bergio explained.
In February, Bergio announced the acquisition of Aphrodite's — an online retailer of jewelry and accessories with 2020 revenues above $10 million — from seller Digital Age Business.
"Aphrodite's and Gearbubble are just the beginning," said Bergio CEO Berge Abajian. "We're looking at other opportunities, and our goal is to be the leader in the e-commerce jewelry space in 2022."